Magento chooses Argentina to close a successful 2015
For the first time since it's creation in 2009, Meet Magento, a non-profit organization supporting Magento users worldwide, partnered with Summa Solutions to bring Meet Magento AR 2015 to life.
The gathering took place in busy, downtown Buenos Aires, and the 121eCommerce team was there.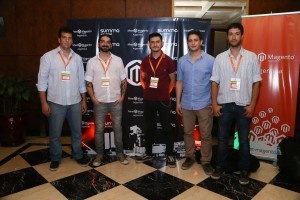 After the opening led by the charismatic Aldo Bressan of Summa Solutions, and Meet Magento founder Thomas Goletz, we heard the exciting news about the Magento 2 release and its features and architecture from Ben Marks, followed by an engaging lecture by the renowned Guido Jansen on online persuasion.
The conference then forked into two separate tracks; one for business and one for development.
Some of the best Magento specialists from Argentina took the stage to speak about performance improvement, personal experiences, mobile development and Magento 2 as the highlights.
On the business track we had the chance to listen about marketing and SEO, omni-channel, customer engagement and UX, transactional emails and payment gateways.
The event was extremely well organized by Summa Solutions' team and the attendance surpassed the expectations.
It's not a surprise Magento focused on Argentina, since over the past years it has become one of the key outsourcing destinations, given its abundance of highly literate, well educated and tech-savvy professionals. The country's culture and time zone also makes it extremely appealing for US-based companies.
Thinking of upgrading to Magento 2.0? Contact us to discuss to see how we can help.